New Patient Information & Paperwork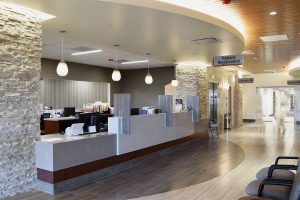 Address: 1311-A North Mildred Road Cortez, CO 81321
Contact Information: Phone 970-516-1616 Fax 970-564-2019
NOTICE TO PATIENTS SEEKING TO ESTABLISH CARE
Thank you for choosing us as your healthcare provider. We look forward to providing an environment and provider relationship that meets your and/or your family's medical needs.
It is important to us that we are honest with our community about the recent challenges we are facing and what this means for our patients.  At Southwest Medical Group, we pride ourselves on usually having low waiting times for providing care.  However, our current physician-to-population volume necessitates a wait list be created for new patients seeking to establish care. Our current wait time to get established with a primary care provider is one to three months (depending on the provider).
To establish care with any provider in the Southwest Medical Group, you must first submit your new patient packet. This is to address the urgency of your needs and pair you with the right provider. Please click the links below to download the appropriate form.
Print it, fill out the forms, and deliver them to our New Patient Coordinator at 1311-A North Mildred Road in the medical office building on the Southwest Memorial Hospital Campus. You can also email it to Kelsey Cate, at newptcoordinator@swhealth.org, mail it to us, or fax the paperwork to 970-564-2019.
Scheduling is generally based on openings, but we are happy to check the availability of a specific provider by request. Please be aware that we are experiencing a high volume of new patients so you may have to wait for an appointment. You can always use our Walk-In Clinic or visit the ER if you have an emergency before your scheduled visit.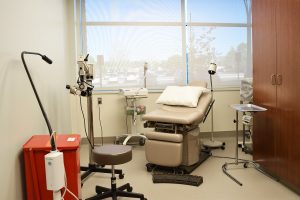 The New Patient Coordinator is for patients looking for a primary care provider only. Patients looking for a specialist, including OB/GYN should call or see those respective clinics. Learn more about our services and find contact information: http://www.swhealth.org/servicesdirectory
Thank you, and we welcome the opportunity to meet your healthcare needs. In the meantime, feel free to reach out to our New Patient Coordinator at 970-516-1616!
How soon should patients expect to get an appointment?
This depends on the provider they are looking to see, their age, and the urgency of their healthcare needs.
What are the different options for patients to return the New Patient Packet?
Drop off in person with the New Patient Coordinator at 1311-A North Mildred Road in the medical office building on the Southwest Memorial Hospital Campus.
Drop off in the drop box in the main lobby at 1311-A North Mildred Road in the medical office building on the Southwest Memorial Hospital Campus.
Mail it in to SMG New Patient Coordinator: 1311-A North Mildred Road, Cortez, CO 81321
Fax it to 970-564-2019