Classic Air Medical has been in service as a medical air ambulance for 31 years, with headquarters in Woods Cross, Utah. Originally a tour company in the 1980's, Classic Air Medical was established in 1988 in response to the need for air medical evacuation services in the Lake Powell area.
Today, Classic Air Medical holds true to its roots of high standards and traditions in excellence and brings a community and family-focused company. For more information about Classic Air Medical, visit www.ClassicAirMedical.com.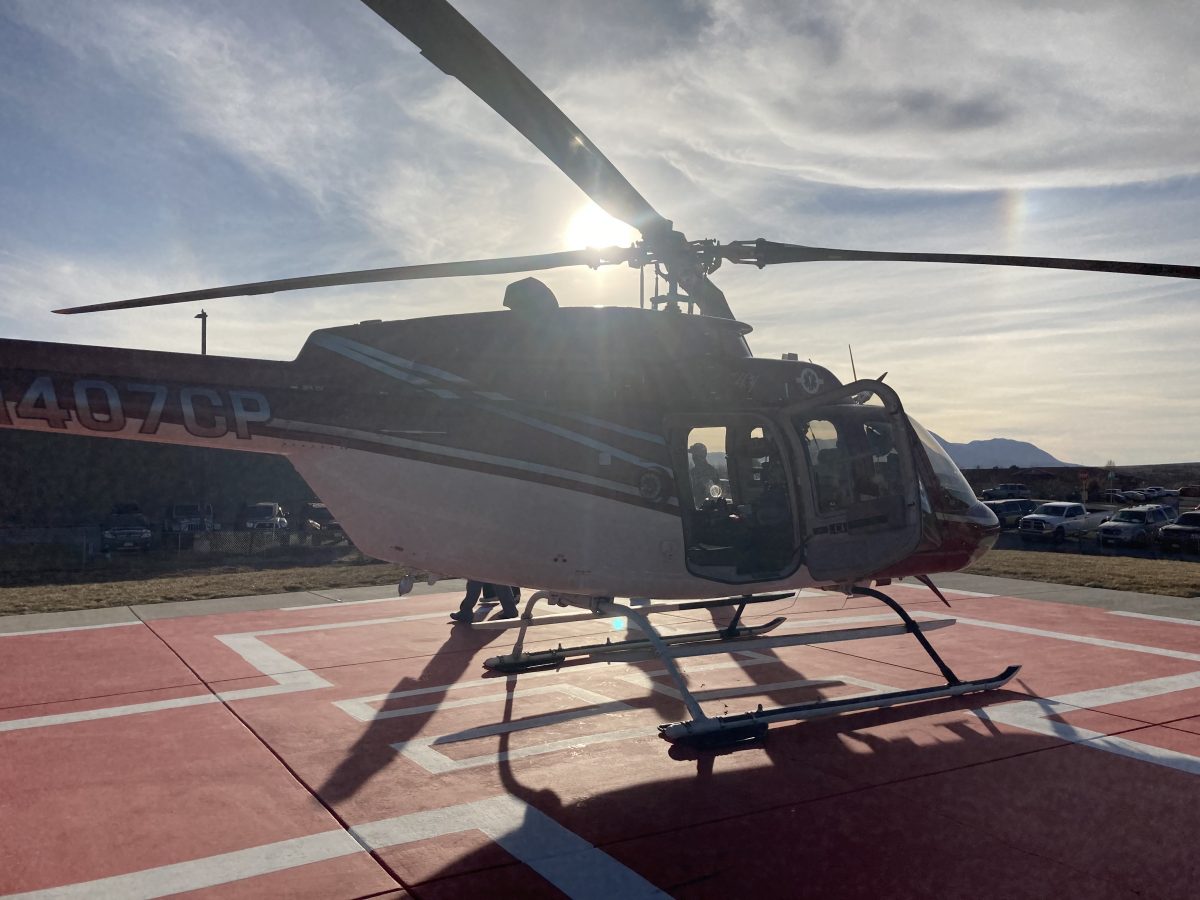 Classic Air Medical is committed to all people in the communities they service throughout the Rocky Mountains and Desert Southwest. They work with patient's insurance companies to maximize insurance payments and minimize patients' out-of-pocket bills. When Classic Air Medical transports a patient, the typical cost to the patient is nearly zero.
"SHS and Classic Air have been in discussions for many months to ensure that this partnership meets the needs of our community. Other surrounding facilities already partnered with Classic Air, such as Pagosa Springs Medical Center, have given extremely positive reviews of their services. The Emergency Department and EMS teams are very much looking forward to this new partnership and the opportunities for growth of our patient care at SHS". – SHS Emergency Department and EMS Medical Director – Kenton Asche, DO
With their newest helicopter being stationed at SHS, and with Classic Air Medical airplanes located in both Pagosa Springs, CO and Craig, CO, as well as additional medical helicopters in Moab UT, Glenwood Springs CO, Los Alamos, NM and Page, AZ, Classic ensures a highly-trained medical crew will be available to the entire region. Classic will continue their current services for patient transport via airplane when weather conditions such as low cloud ceilings or high winds prohibit safe travel by helicopter.
This new service nearly completes blanket emergency air transport coverage from New Mexico and Arizona across Colorado, Utah, Wyoming and Idaho.