Physician/Healthcare Practitioners
Southwest Health System provides the latest medical and surgical technology, emergency care, and a vast array of out-patient medical and wellness services. Southwest Health System welcomes you to our team.
Benefits
Our employees enjoy competitive wages along with a generous benefits package. Full and part-time employees are offered medical, dental, prescription drug, and vision insurance. Supplemental insurance is also available to employees and may be paid for through an automatic payroll deduction.
A 403-B pension plan and pre-tax flexible spending accounts are available. We also offer long term disability and life insurance at no cost to the employee. Employees accrue paid time off [PTO]. An employee assistance program offers employees free counseling, legal advice, and financial consultations. Tuition discounts and other incentives for continuing education and training, including higher education degrees are available.
We are looking for:
Internal Medicine
Family Practice
Family Practice/OB
Behavioral Health Clinician
Interested in joining our team? Contact:
Will Jansen, MBA, M.Ed.
Practice Administrator & System Provider Recruitment
1311 North Mildred Road
Cortez, CO 81321
Office: (970) 564-2070
Cell: (575) 888-7549
Email: wjansen@swhealth.org
About the Area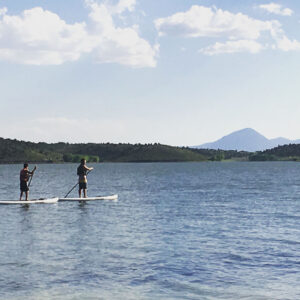 Cortez, Colorado is located in the Four Corners area and offers a small-town atmosphere. Montezuma County is surrounded by three mountain ranges, including Mesa Verde National Park and red rock canyons. Southwest Colorado offers a variety of outdoor activities including fishing, hiking, downhill and cross-country skiing, biking, and golf. The weather here allows us to enjoy all four seasons with plenty of sunshine
Southwest Colorado is home to many historic tourist attractions including Mesa Verde National Park, Canyons of the Ancients, Anasazi Heritage Center, and the Four Corners National Monument. Our location offers many amenities such as a wide range of outdoor recreational activities, city league sporting events, beautiful parks throughout the area, an 18-hole golf course, a recreation center, and more.
Montezuma County offers a true taste of all four seasons. Our high desert climate is ideal for those who enjoy the outdoors. Nearby mountains offer winter skiing as well as hiking, mountain biking, canoeing, rafting, kayaking, and hunting. The valley boasts reservoirs and rivers great for summer recreation. Swimming, fishing, boating, water sports, camping, horseback riding, climbing, and off-road vehicle expeditions are just a few of the many attractions that make the Four Corners area a unique and exciting place to visit and live.
Southwest Colorado borders Utah, New Mexico, and Arizona. Southwest Memorial Hospital serves Montezuma County and its surrounding areas including the native Ute and Navajo people.