Benefits and Tuition Discounts

CMU is proud to offer associate degree nurses at Southwest Health a
$1000 tuition discount for the RN-BSN online program!
Our affordable and CCNE accredited program includes:
Completely online classes
Eight-week classes with 5 start dates each year
No clinical or practicums required
Curriculum that reflects current practice
Lowest tuition rates of any university in Colorado
Ability to cohort classes so you can attend with people you know
For more information visit www.coloradomesa.edu/rn-bsn
Click here to schedule a virtual advising appointment with RN-BSN program coordinator Lori Ferguson, MSN, RN, NPD-BC
970-298-1013 – lferguson@coloradomesa.edu

Spend less and go further. Take advantage of your education partnership discount through SNHU.The education partnership between Southwest Regional Health System and Southern New Hampshire University (SNHU) enables you to go further.
Choose from more than 200 undergraduate and graduate degree programs available, including our online nursing degrees and healthcare options.
Our flexible and affordable programs include:
CCNE-accredited, RN-BSN and MSN programs that were developed by nurses, for nurses.
Nurse Educator, Generalist, Patient Safety & Quality and Clinical Nurse Leader focuses.
Further options in Healthcare Management, Informatics, Human Resources and more.
Discounted tuition rates of $288 per undergraduate credit hour and $565 per graduate credit hour.
Let's go further, together! Learn more about your options with SNHU by visiting us online today or email your local representative, Debbie Lloyd, with any questions.
---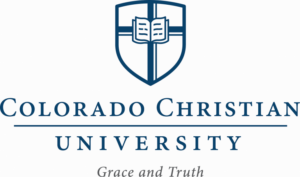 10% Tuition Discount for SHS Employees
Thinking about going back to school? You may be closer to earning your degree than you think. At Colorado Christian University your prior college credits count and so does your life experience! Online and in-seat options make it easy to balance school, work and family. At CCU, you'll get an education that is designed for adult learners, taught by professionals in your field.
If you are employed by Southwest Health System, you now qualify to receive 10% off of tuition toward an associate degree, bachelor's degree, master's degree, educator licensing program or certificate program offered through our College of Adult and Graduate Studies. (Visit our Tuition website to see the tuition rate for your specific program.)
---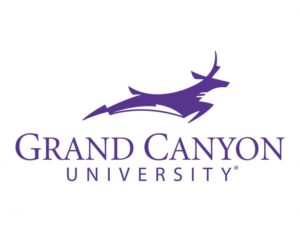 Thinking of going back to school? Does the 'How Much, How Long, How Convenient' questions come up? Work with Grand Canyon University to get your prior college credits or life experience to apply to your education journey! With our 1 on 1 counseling process you can work directly with one representative and become a part of the Herd! Our Division 1 Private Christian University offers an online option which makes it easy to manage school, work and family. At GCU you will get a handful of student resources to lean on as you open the doors to your future.
If you are employed by Southwest Health System you now will be offered a 10% tuition reduction to our already affordable cost! This applies to bachelor's degrees, master's degrees, or doctoral programs! Contact Jenni Zimmer for more information! Cell: 970-250-2476, Email: Jenni.Zimmer@gcu.edu or landing page: http://www.gcu.edu/udc/jenni.zimmer.
---

     Receive a 10% discount on all programs. Visit www.regis.edu to learn more.