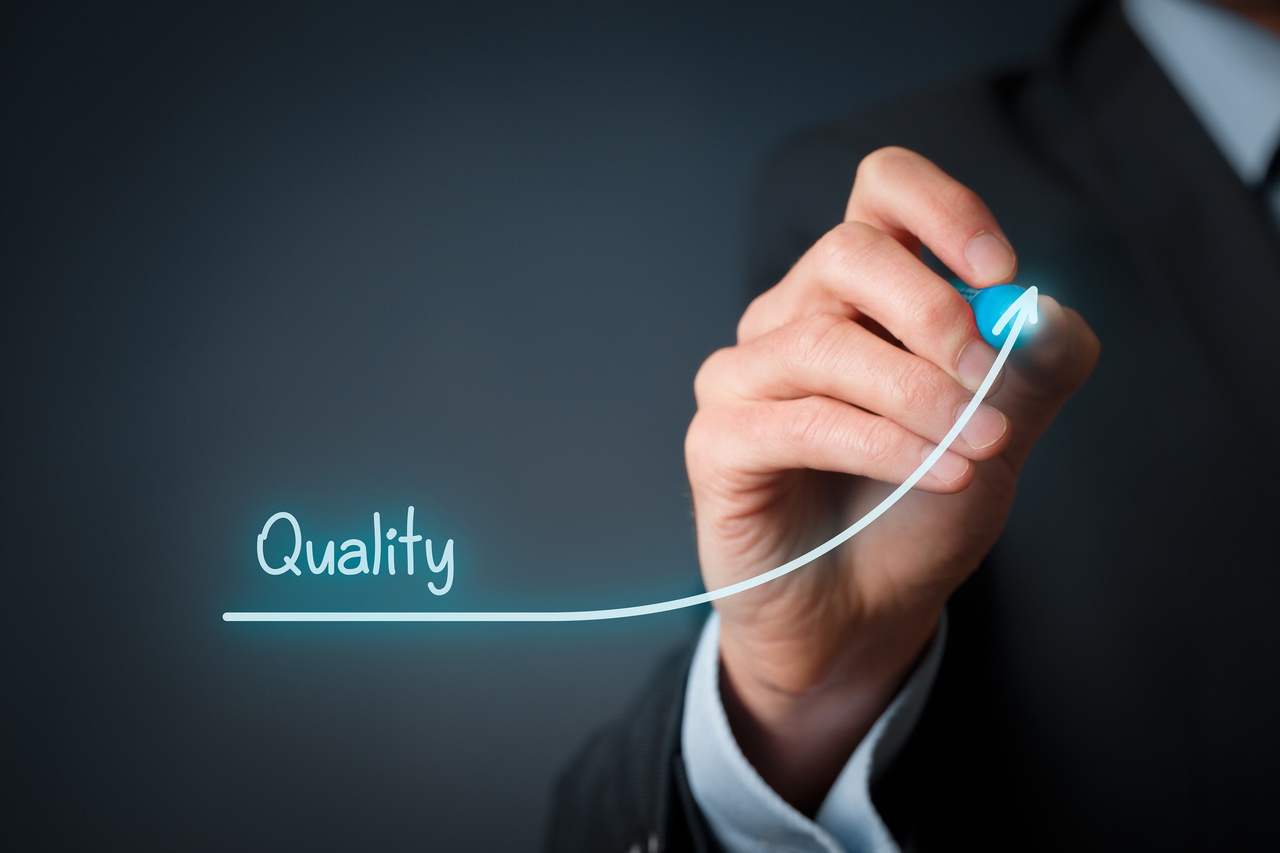 If you have questions about the quality of care, and services we provide or would like to share an experience you've had at any of our locations, please call or email our Quality & Risk Manager, Maddie Wright.
Office Hours: Monday through Friday, 8:00 a.m. to 5:00 p.m.
Address: 1311 North Mildred Road, Cortez, CO 81321
Phone: 970-564-2090 Fax: 970-564-2149
---
What is Quality?
Southwest Health System is committed to providing clear, accurate, and honest information about the quality of care we offer to all of our patients. The information and quality data included here show our commitment to an ongoing effort to increase the level of transparency around quality data so that our patients can make informed healthcare decisions.
Patients and families know quality care when they experience it. A nurse's response time, a doctor's bedside manner, the hospital's atmosphere—all of these things affect how people feel about the quality of their healthcare.
Quality Resources
At Southwest Health System, we believe in constantly improving both the quality of care we provide and the service we offer. One of the ways we do that is by measuring ourselves, so we can find out how we're doing compared to other, similar institutions. In addition, we are advocates and participate in initiatives to improve the quality and safety of patient care, in collaboration with leading quality organizations such as the Institute for Healthcare Improvement (IHI), the DNV, National Association of Healthcare Quality, Colorado Hospital Association, and Community Hospital Corporation.
What Do We Mean by Quality?
"Quality" for patient care means something very specific: it refers to clinical outcomes. So when we talk about improving quality at Southwest Health System, what we're really talking about are the things we do that make a medical difference in the lives of our patients. That can range from new treatments, procedures, or medications, to making continuous improvements in procedures and processes so we can always be as safe as possible.
From our value statements: "Provide high-quality care by staying current with the latest technology, recruiting highly qualified physicians, hiring the best staff, and helping members of the community meet their health care needs.
---
Patient Safety
Southwest Health System considers your safety a top priority.
Goal
SHS aims to create a culture of safety for our patients, employees, and visitors. We routinely review our facility and processes to create a safe, functional, and supportive environment within the organization, so that quality and safety are preserved.
What are we doing?
SHS has voluntarily chosen to participate in an accreditation process to ensure our care is safe, effective, efficient, and timely. DNV is an accrediting body that measures that "partner with healthcare organizations in adopting a systems-thinking to address risks and deliver high-quality, person-centered care." (Healthcare Assurance Services by DNV, n.d.).
What can you do to be a part of patient safety?
Tell your care team about any allergies or reactions
◦ Bring a list of all current medications, including vitamins, supplements, and over-the-counter medications. Also include strength, dose, and frequency.
◦ Be an active member of your care. This includes asking questions to understand your condition, medications, tests, and treatment.
◦ Make sure you see staff washing their hands before touching you. Handwashing is the most important thing to help prevent the spread of infections.
◦ Have a care partner to help you understand and follow instructions for your care.
◦ Ask about signs and symptoms to watch for to identify problems and prevent complications
◦ Ask about what you will need to do after you leave our care. (Referrals, appointments, other)
Healthcare Assurance Services by DNV. DNV. (n.d.). Retrieved January 5, 2022, from www.dnv.com/healthcare
---
What do we mean by service?
"Service" in hospitals means something different from quality: it's about all the little things we do to make your experience with us a good one. That can range from how we communicate with you, to how quickly we respond to your concerns, to the kinds of amenities you find in your room.
What can you do?
Patients and their families can play an active role in keeping patients as safe as possible in the hospital. We encourage you to be an active participant in your care; if you feel something is wrong, speak up! It's our job to keep you safe, but you can play an important role too.
·Ask questions if you have doubts or concerns, and make sure you understand the answers.
·Make sure you understand what will happen if you need surgery. Tell the surgeon, anesthesiologist, and nurses about any allergies, bad reactions to anesthesia, and any medications you are taking.
·Before you go in for a procedure, ask to make sure the staff has the right information about you and the procedure you are having done.
·Report anything unusual to your doctor, such as any changes in your condition.
·Please speak up if you feel that something is not as it should be. We want your input.
·When you are in a hospital or visiting someone in a hospital, be sure to check with the nurse to find out what kinds of precautions should be taken before getting out of bed.
·Let your nurse or doctor know if you are concerned about falling. When patients are sick or recovering from an illness, it can be challenging to know just how much one can safely do. Check with your caregivers for help if you are unsure.
---
SHS Master Staffing Plan
---
Measuring Quality
Southwest Memorial Hospital continually collects and monitors data to measure our status, identify areas for improvement, and implement improvement projects.
CMS Core Measures
• SHS participates in the Centers for Medicare and Medicaid Services CMS public data reporting for quality-of-care measures. This allows us to compare ourselves to other hospitals across the country.
• The CMS Core Measures uses critical items contributing to morbidity/mortality to create easy-to-read data on hospital performance. SHS evaluates heart attack care, heart failure, pneumonia, COPD, perinatal care, and so much more.
• These measures are designed with evidence-based practice to be meaningful to patients, consumers, physicians, and aid in:
-promotion of measurement that is evidence-based and generates valuable information for quality improvement,
-consumer decision-making,
-value-based payment and purchasing,
-reduction in the variability in measure selection, and
-decreased provider's collection burden and cost.
Core measures. CMS. (n.d.). Retrieved January 7, 2022, from http://www.cms.gov/Medicare/Quality-Initiatives-Patient-Assessment-Instruments/QualityMeasures/Core-Measures
---
Patient Satisfaction
Our mission at SHS is to provide the highest quality health care to our community by bringing excellence and service together to promote, improve, and restore health. This ongoing performance improvement is achieved by the cooperative efforts of the medical staff, support staff, and all members of the hospital care team. We envision a health system in which all providers work together to make excellent, patient-centered health services available in our community.
At SHS patient satisfaction, with the care we provide, is an important measure of our performance. Our value statement for patient experience is as follows; Exceed the expectations of our patients through the provision of warm, welcoming, and personalized care in a safe environment by compassionate, knowledgeable, and experienced physicians and staff. We want to deliver care that respects you as an individual, and so we want to hear your genuine opinions and comments related to your experience with us. We send out patient satisfaction surveys to our patients after their visits to ask how likely patients are to recommend this hospital, how well our hospital's doctors and nurses communicate with patients, and how well they manage their patients' areas of concern.
---
Community Health Needs Assessment
Demonstrating Community Need 
As part of the Affordable Care Act, tax-exempt hospitals are required to complete a Community Health Needs Assessment (CHNA) once every three years. In 2019 and again in 2022, a CHNA was conducted and identified the greatest health needs in our community. The 2022 report includes a comprehensive assessment of Montezuma County, Colorado.
The analyses include a careful review of the most current health data available, demographics, and input from numerous community representatives. The process culminates in the development of an Implementation Plan to address the significant needs identified through the CHNA. The CHNA and Implementation Plan report was presented to and approved by the Hospital Board on October 26, 2022. Southwest Health System will utilize its 2022 plan as a guide over the next three years to offer programs that support the health of the community and the mission of the organization.
Click on the links below to review the Southwest Health System 2019 and 2022 CHNA and Implementation Plans:
Please address any written comments on the 2022 CHNA and Implementation Plan or requests for a paper copy to:
Southwest Health System
ATTN: Quality Department
1311 North Mildred Road Cortez, CO 81321
Email: contact@swhealth.org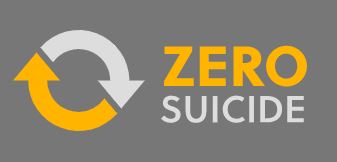 Southwest Health System is currently implementing the Zero Suicide initiative. In 2021, SHS:
Completed Zero Suicide Workforce Survey
Implemented a Zero Suicide Team
Held regular meetings
Shared numerous training opportunities/webinars with the organization
Participated in Suicide Awareness Week digitally